The Association of Special Libraries of the Philippines (ASLP) in partnership with the National Commission for Culture and the Arts-National Committee on Library and Information Services (NCCA-NCLIS) will conduct a PRC-accredited CPD program with a theme "Catalyzing Multicultural Librarianship : Opportunities, Challenges and Strategies in the 21st Century" at Hotel Roma, Tuguegarao City, Cagayan from February 28 to March 2, 2018.
The library has become a hub for people from various cultural backgrounds to converge. Thus, this seminar-workshop aims to present ideas for information professionals from academic, school, special and public libraries in ensuring a multicultural library that fosters appreciation, respect and understanding of cultural differences. It specifically aims to present the best practices and challenges of some institutions in dealing with various cultural groups, exemplify the opportunities for librarians to emulate these best practices and act as agents in these challenges, and offer strategies to embark multiculturalism in their respective libraries.
Librarians, library administrators, support staff, teachers and students of Library & Information Science, consultants and other information professionals are invited to attend the seminar-workshop. Conference registration fee includes kit, accommodation, meals, and certificate of participation with CPD points.
 

 

 

Live-out

Live-in

3 days and 2 nights

28 Feb Wed 2pm to 2 Mar Fri 12nn

2 breakfasts, 2 AM snacks,

3 lunches, 3 PM snacks,

2 dinners

4 days and 3 nights

28 Feb Wed 2pm to 3 Mar Sat 12 nn

3 breakfasts, 2 AM snacks,

3 lunches, 3 PM snacks,

2 dinners

Member

P 6,000.00

P 7,000.00

P 7,800.00

 

Non-Member

P 6,200.00

P 7,200.00

P 8,000.00

 
Please register online at https://goo.gl/hAJyWv on or before Monday February 19, 2018. Kindly deposit your registration fee to ASLP's bank account:
Account Name: Association of Special Libraries of the Philippines
Savings Account No.: 1771-0359-70
Bank: Land Bank of the Philippines
Branch: BSP Branch, Mabini St., Manila
For more details, please check our Facebook page : www.facebook.com/aslp1954 and our website : www.aslplibrarians.org. For inquiries, you may email us at aslplibrarians@gmail.com.
---
PROGRAM    INVITATION LETTER     CHED MEMO     
CPD ASSISTANCE PROGRAM APPLICATION     ONLINE REGISTRATION
---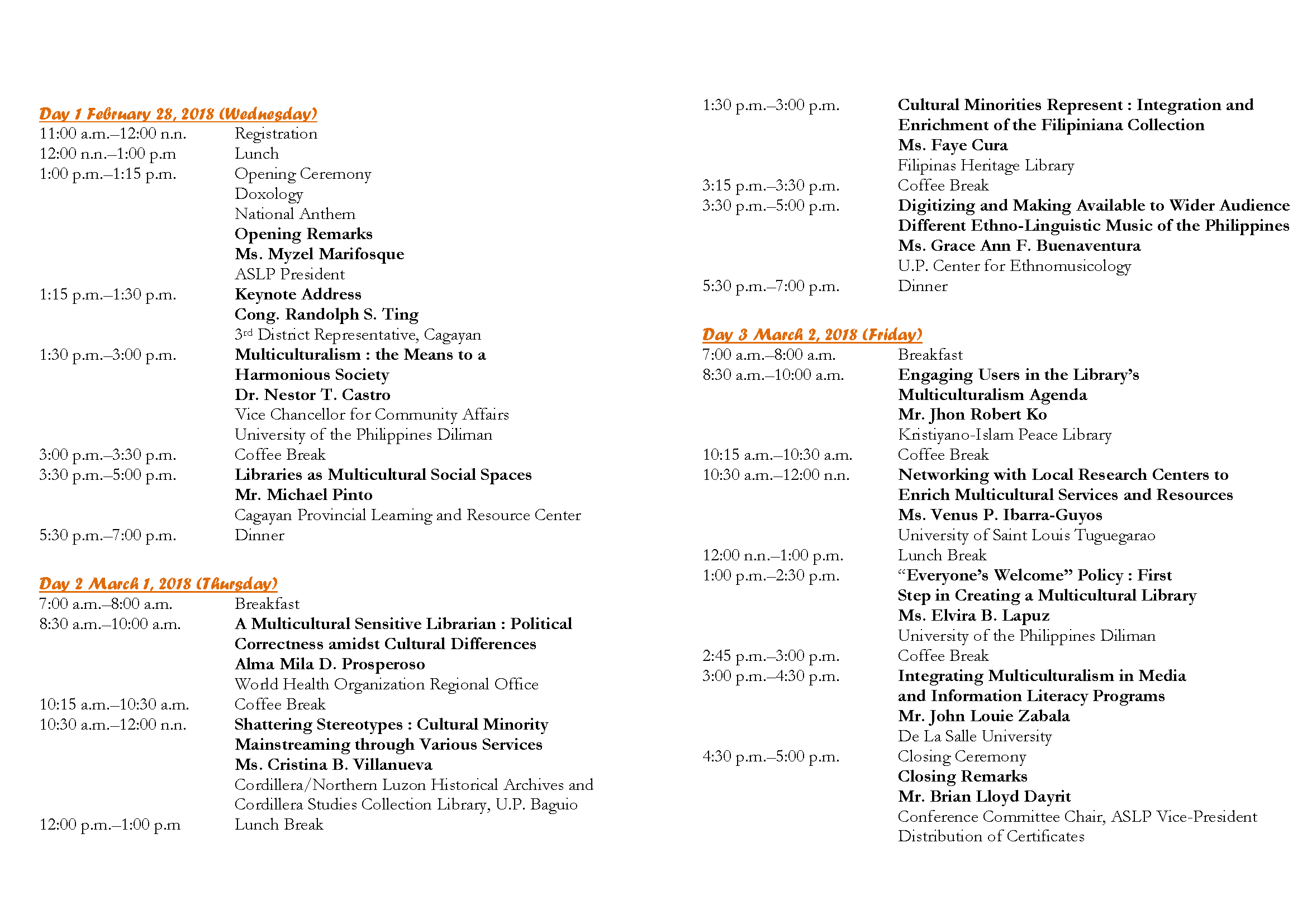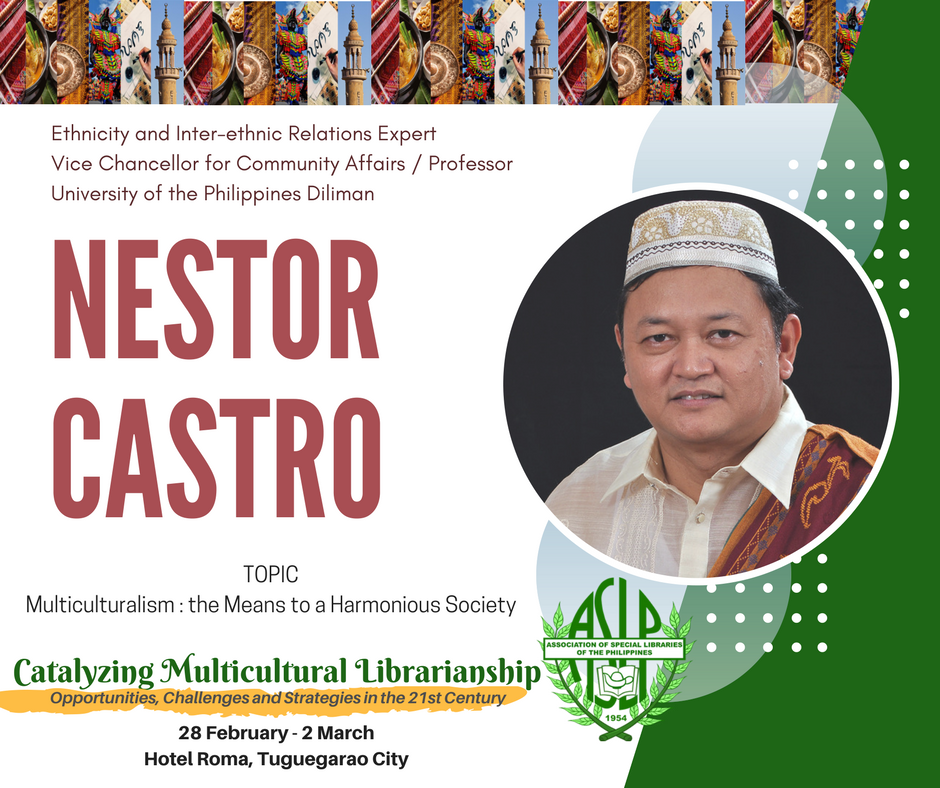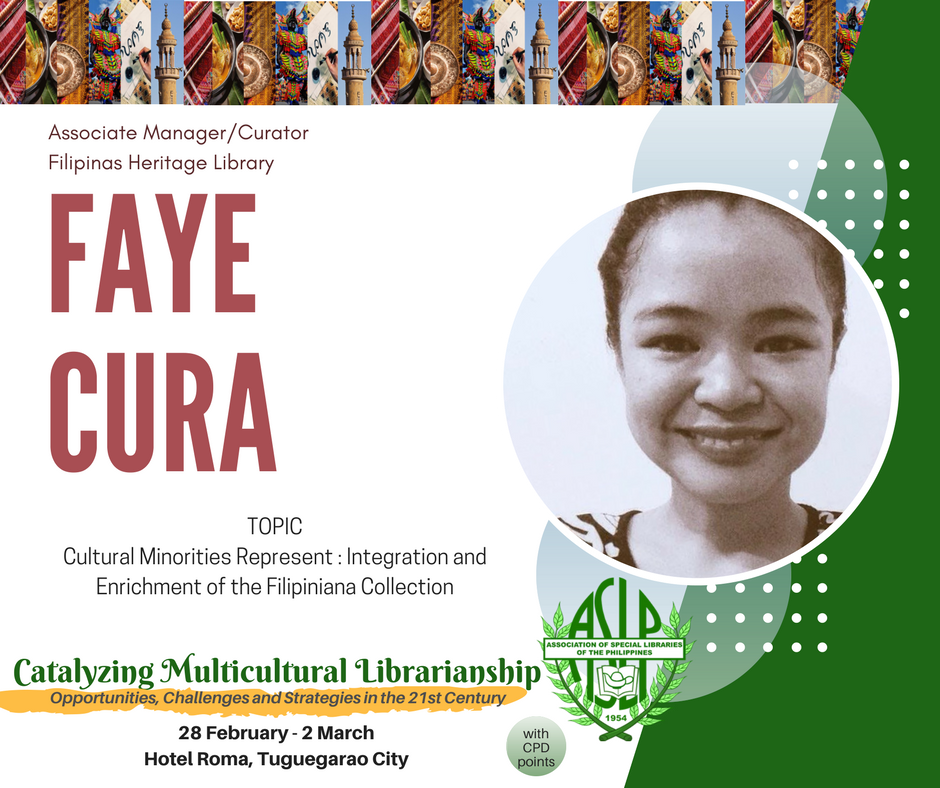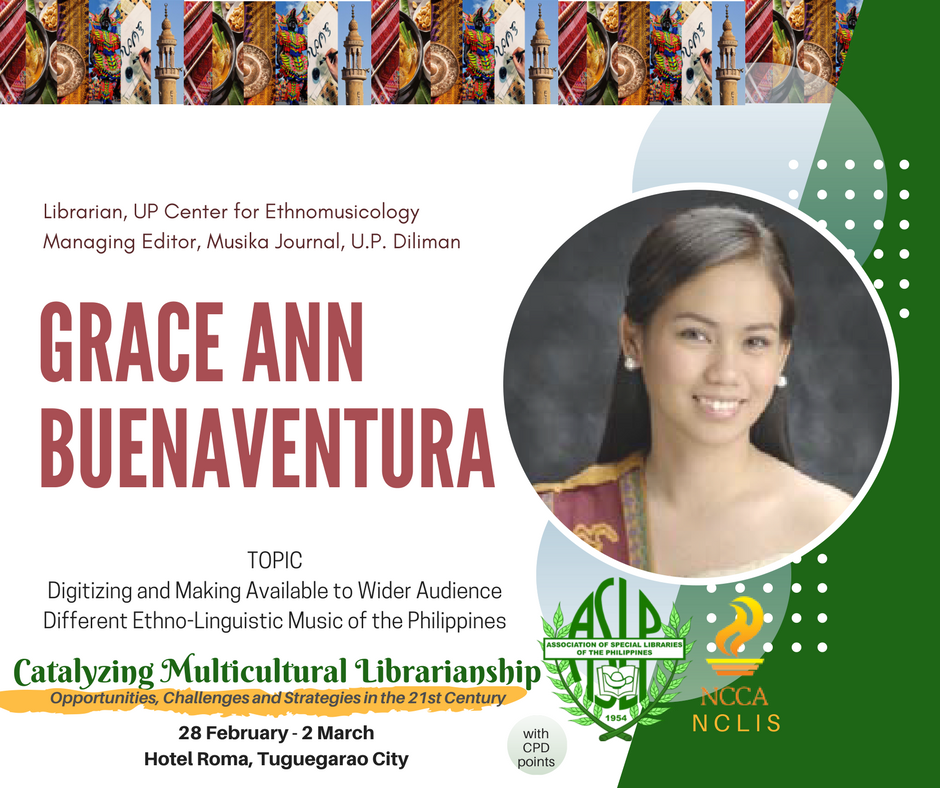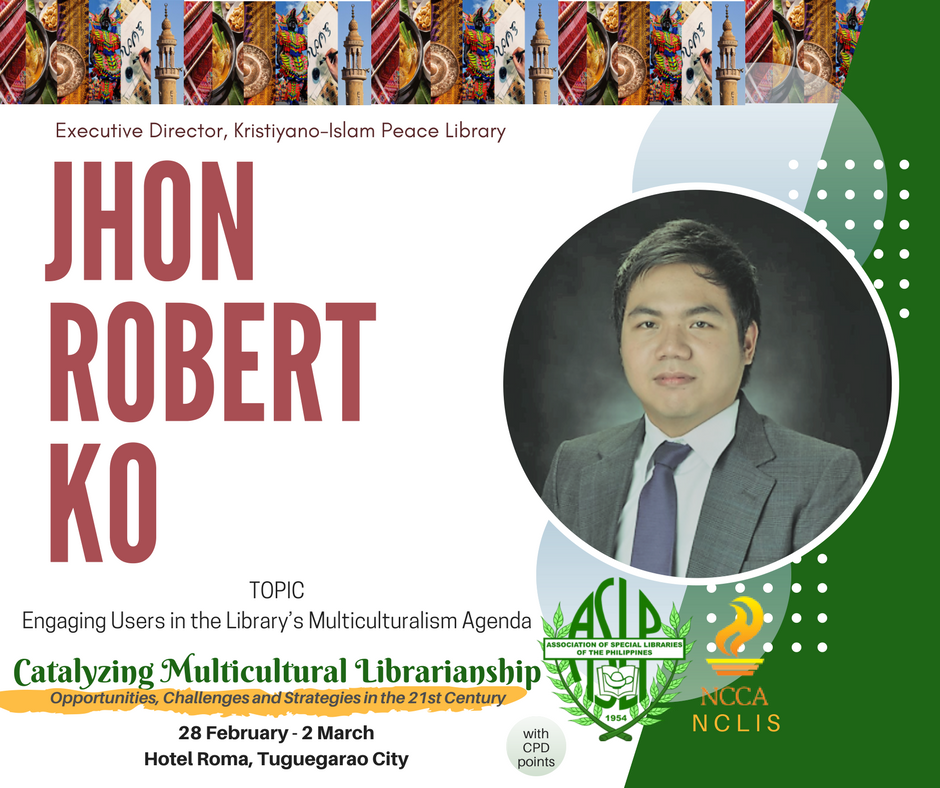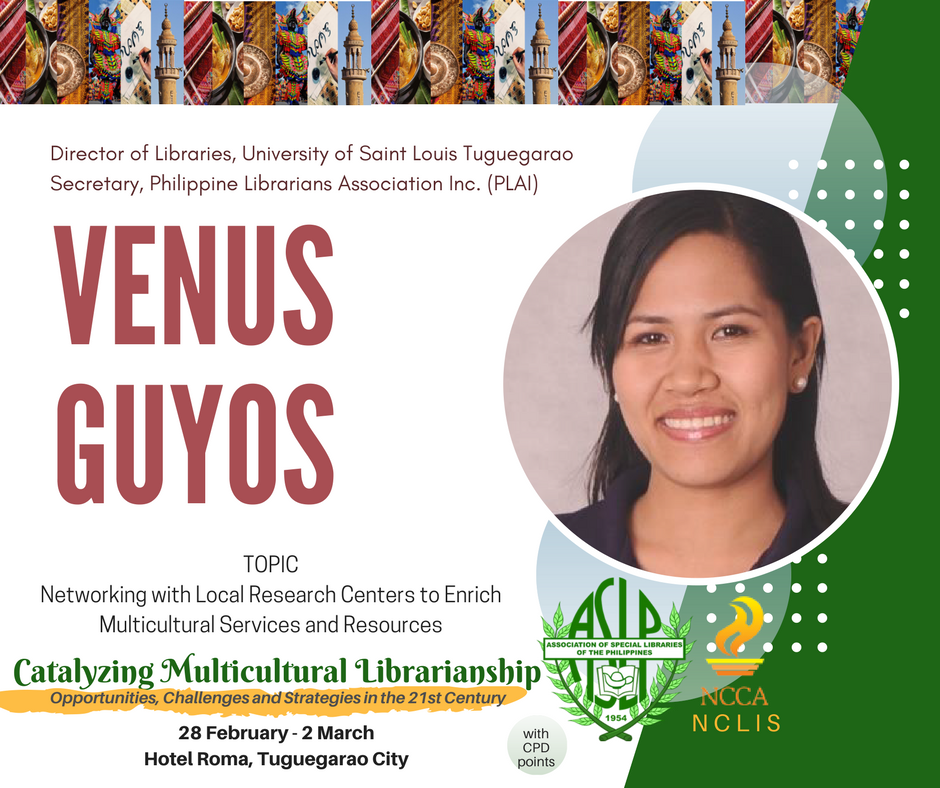 Poster