International Special Librarians Day (ISLD) was established by Special Libraries Association (SLA) in 1991 to "recognize the unique contributions made by information professionals around the world and the critical role they play in the changing global information community."

This year, ASLP in partnership with American Corner - Manila, joins SLA in celebrating the annual ISLD.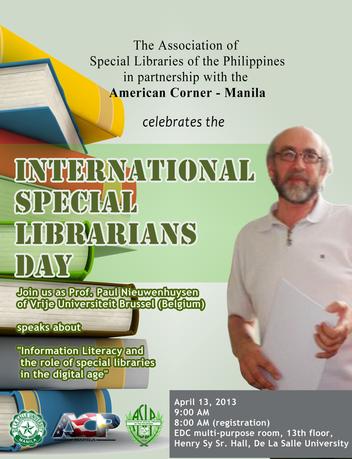 Attached is the program for your perusal.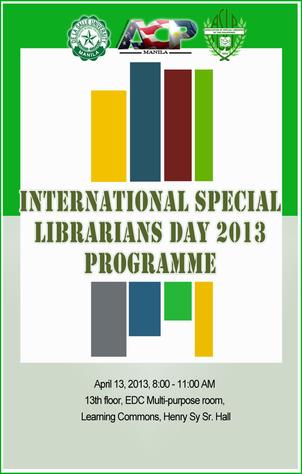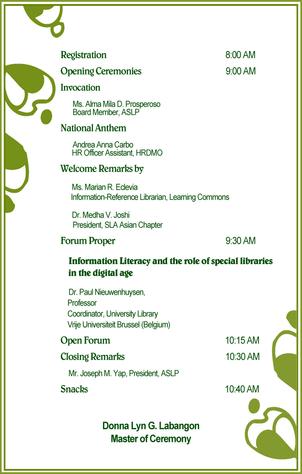 We highly encourage you to register here in advance.

This event is free for all. This is also a no-certificate event.

We would appreciate if you could become our member, too! Donations are always welcome.