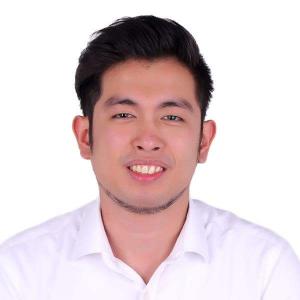 Mr. Justin Harold Aragon-Hingco graduated from the Polytechnic University of the Philippines (PUP) – Manila with a degree of Bachelor in Library and Information Science in May 2012. He held various positions at the PUP-Library and Information Science Students Organization (LISSO) from 2008-2012. Starting from a first year representative, he rose from the ranks to Business Manager in 2nd year, Vice-President for Internal Affairs in 3rd year to being the President of the organization in 4th year. Under his watch as President, he steered the group to become one of the awardees of the Top 10 outstanding organizations in the university. A feat which is the first time in the history of the group that earned him a distinction as an outstanding student leader in 2012. Aside from being a leader, he was a Dean's Lister and a President's Lister for his academic achievements. Justin is currently finishing his Masters Degree in Library and Information Science with specialization in Academic Libraries at the same university.

His leadership skills were first manifested at an early age of 16 when he was elected as a Sangguniang Kabataan (SK) – Chairman of Barangay in 2007. Idealist as he is, he initiated the practice of transparency on the use of SK funds. Thus, programs and projects launched during his incumbency were responsive to the needs of his constituents, one of which, the continuous development of Barangay Reading Center. An even bigger responsibility came his way when a month after assuming the post of SK chairman of the same year, he was elected as the SK Municipal Federation Secretary of San Mateo, Rizal. His tasks called for coordination with different youth organizations within San Mateo, Rizal; evaluation of youth organizations' requests addressed to the Mayor's Office; selection/recommendation of such requests for the mayor's approval; keeps all records of the Sangguniang Kabataan Municipal Council; prepare and keep the minutes of all meetings of the Sangguniang Kabataan Municipal Federation and prepare all forms necessary for the conduct of resignation, elections, initiatives, referenda, plebiscites, in coordination with the Local DILG and the COMELEC.

Mr. Hingco started his librarianship career as a Library Assistant at the Makati Medical Center – College Library in June 2012 and was later promoted as an Officer-in-Charge (OIC) upon passing the Librarian Licensure Examination in November 2012. For almost three years, he worked as a Digital Archivist for the Online Official Gazette of the Republic of the Philippines, at the Office of the President of the Philippines - Presidential Communications Development and Strategic Planning Office (PCDSPO), Malacañan Palace.

At present, he is developing his passion and interest in reconciling the principles and practices of Archives Management and Information Technology, while working as a librarian at the Ortigas Foundation, Incorporated.