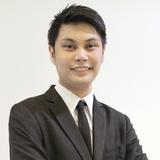 Randolf D. Mariano is the Digital Engagement Librarian at the Office of American Spaces, U.S. Department of State. He designs, manages and implements public diplomacy programs and strategies using emerging technologies such as social media and digital resources including STEAM, Makerspaces, MOOCs/OERs/Webinar programs for the American Spaces' library network communities that includes 1 American Center, 14 American Corners and 32 American Shelves in the Philippines. He previously worked with the Embassy of the Republic of Korea's Korean Cultural Center in the Philippines as the Coordinator for Library and Research.
He will be presenting a co-authored paper entitled "Full STEAM Ahead: Empowering and Catalyzing Creative Thinking and Social Entrepreneurial Skills of the Community through a Library Makerspace" for the 2018 IFLA World Library and Information Congress Asia and Oceania Section that will be held in Kuala Lumpur, Malaysia. In 2016, He won 2nd place Best Student Paper at the 2016 IFLA World Library and Information Congress in Columbus, Ohio for the published paper entitled: "From Books to MOOCs: the Integration of Open Educational Resources to Library Services in American Spaces in East-Asia Pacific Region". In 2014, He co-authored the 1st Place Best Paper in the International Conference on Open and Distance e-Learning entitled "Social Media Presence Theory and Implications for Interactive Collaboration Learning using Massive Open Online Course at the American Spaces". In 2013, he also published a journal for National Library of Korea entitled "The Nexus between Hallyu and Library Usage in Korean Cultural Center in the Philippines".
In 2014 and 2017 respectively, he received professional grant awards from Special Libraries Association in the United States and Canada namely: Early Career Award and Bonnie Hilditch International Librarian Award for his tremendous work in promoting special libraries and information studies research in Asia-Pacific and the ASEAN region.
In 2014, 2015 and 2018, he received the prestigious U.S. Department of State Awards at the U.S. Embassy in the Philippines namely: Customer Service Award, Eagle Award and the Mission Honor Award for his remarkable contributions to the U.S. Embassy Mission in the Philippines for promoting digital literacy and public diplomacy between the American and Filipino people.
He is currently serving as Ex-Officio of the Association of Special Libraries of the Philippines. He also served the same professional organization as President (2017), Vice-President (2016), Director (2015), and Public Relations Officer (2014). 
He graduated with a degree of Master of Library and Information Science at the University of the Philippines Diliman in 2018. He also graduated in the same school with a degree of Bachelor of Library and Information Science with honors (cum laude). During his undergraduate program, he took an exchange program in Daejin University and the National Library of Korea for a year with the support of the University of the Philippines and the Korean government.
In his spare time, he enjoys singing, running, and blogging.