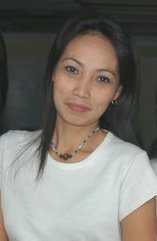 Shirley Ingles-Cruz
Shirley finished her Bachelor of Library Science at the University of the Philippines-Diliman and her Master of Public Administration at the Polytechnic University of the Philippines. She is the current Librarian of the Commission on Appointments.
She is a member of Special Libraries Association (SLA) from April 2011 - present.
She presented a paper at the International Conference on Asian Special Libraries last 2011 in Tokyo, Japan. Her paper can be read
here
.
About Commission on Appointments:
Commission on Appointments
Congress of the Philippines
6th Floor PNB Financial Center
D. Macapagal Avenue, Pasay City
1300 Philippines
http://comappt.gov.ph